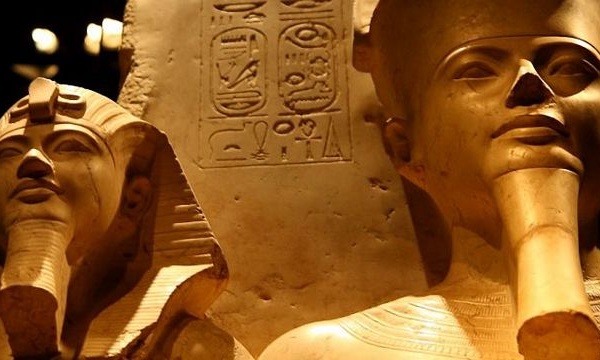 Egyptian Museum
For the importance of its archaeological pieces, the Egyptian Museum of Turin is considered the most important in the world after that of Cairo. The collections of the museum, of great historical value, cover a period of more than 4000 years and make accessible to all the knowledge of the Egyptian civilization, one of the most fascinating of the past.

Address: Via Accademia delle Scienze 6, Torino.
For information and reservations of guided tours:
phone +39.011.5617776,
email: info@museitorino.it,
website: www.museoegizio.it

Offers to visit the Egyptian Museum »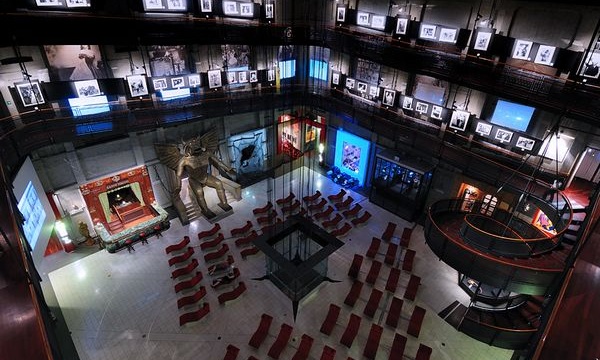 National Museum of Cinema
The National Museum of Cinema is hosted in the Mole Antonelliana, the symbol of Turin, and offers a rich collection of pre-cinematic optical equipment (magic lanterns), material of old and modern films, movie posters, costumes and other national and international memorabilia.

In the Mole Antonelliana a glazed elevator climbs inside the gigantic dome up to the panoramic temple 85 meters high, from which you can have a magnificent panoramic view of Turin and, with favorable weather, of the Alps.

Address: Via Montebello 20, Torino
For information and reservations of guided tours:
phone +39.011.8138560 / 561,
website: www.museocinema.it.

Offers to visit the Museum of Cinema »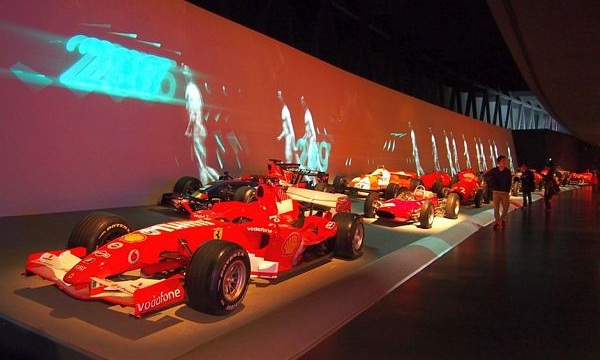 National Automobile Museum
The National Automobile Museum of Turin, unique in its kind in Italy, reopened to the public on March 20th, 2011, completely renovated and with a new visiting route that tells the story of the car and its transformation of means of transport to object of worship, from the origins to the contemporary evolution of creative thought, retracing all stages of modern society. The new National Museum of the car of Turin, with the staging created by the architect and scenographer François Confino, is not only addressed to those who love engines but has been designed in a modern and innovative style adapted to a large number of heterogeneous visitors.

Address: Corso Unità d'Italia 40 - Torino.
For information and reservations of guided tours:
phone +39.011.677666,
website: www.museoauto.it.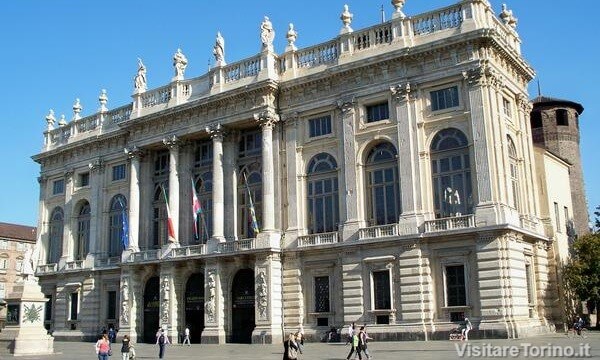 Palazzo Madama
Palazzo Madama is the synthesis of the history of two thousand years of the city of Turin. From the Roman gate (called Decumana) it became a medieval fortress and, after. the castle of the princes of Achaia in the fifteenth century. The facade, built in 1718-21, with the masterpiece of the staircase, is one of the most fascinating achievements of european baroque. Now containing the Civic Museum of Ancient Art, with a very important exhibition of works including: ancient sculptures, an art gallery and a vast collection of porcelains.

Address: Piazza Castello, Torino. For information and reservations of guided tours:
phone +39.011.4433501,
website: www.palazzomadamatorino.it.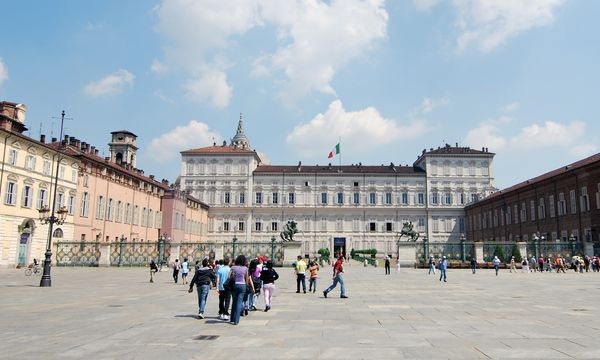 The Royal Museums Complex
The Royal Museums Complex of Turin (Polo Reale) combined in a unique architectural placing among the most important museums of the city: the Royal Palace, magnificent example of the architecture of the 17th century, residence of the kings of Sardinia until 1659, then of Vittorio Emanuele II until 1865; the Royal Armory, one of the richest collections in the world of firearms, white weapons, precious mediaeval pieces, Napoleonic relics and armor belonged to the kings of Savoy; the Galleria Sabauda, ​​one of the most important Italian art galleries; the Archaeological Museum with its important finds of the region which offers through a recently renewed visit route and the exhibition of thousands of pieces, a wide panorama of Piedmont's archeology and other ancient civilizations in Italy, from prehistory to the Middle Ages, and the Royal Library which gathers mainly the history of the Savoy' states and the historical sciences and that is made extraordinary by the presence of thirteen autographed leaves of Leonardo da Vinci, including his famous self-portrait.

The ticket office to access to the five museums is located inside the Royal Palace.

Address: Piazza Castello - Torino.
For information and reservations of guided tours:
phone: +39.011.5220421,
email: pr-to@beniculturali.it,
website: www.museireali.beniculturali.it/

Offers to visit the Royal Museums Complex »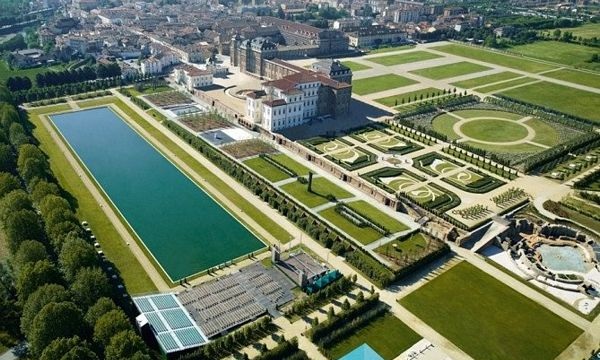 The castle and the gardens of La Venaria Reale
The castle of La Venaria Reale reopened in October 2007, having suddenly a huge success. Indeed, in recent years, the number of visitors to the castle has increased more and more, as long as it has obtained the 5th place in the list of Italian cultural destinations preferred by tourists.

Address: Piazza della Repubblica 4, Venaria Reale.
For information and reservations guided tours:
phone +39.011.4992333,
email: prenotazioni@lavenariareale.it,
website: www.lavenaria.it

Offers to visit La Venaria Reale »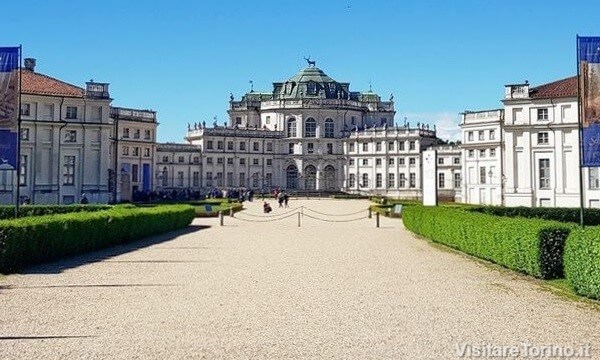 Hunting Lodge of Stupinigi
Located 10 km from the center of Turin, the Hunting Lodge of Stupinigi is a baroque masterpiece designed by the architect Filippo Juvarra, which is the most valuable element of the "Corona Delitiae", which is the whole of the residences of the house of Savoy built around Turin and classified by UNESCO World Heritage of Humanity. Construction began in 1729 and continued throughout the 18th century. The Hunting Lodge od Stupingi complex consists of 137 rooms and 17 galleries; the artistic heritage includes works of the eighteenth century: frescoes, paintings, furniture, objects and sculptures of great value.

After 6 years of restoration, you can visit 20 rooms of the royal apartments and the central living room.

For information and reservations of guided tours:
phone +39.011.0133073,
email: biglietteria.stupinigi@ordinemauriziano.it